Biographical and Genealogical information about siblings of George Gorton II
George II had three half-sisters, Minnie, Eliza, and Annie. All three were from George I's first marriage (to his second wifes' older sister). In addition, George II had a brother, Charles, and a sister, Helen.
| | |
| --- | --- |
| Minnie | 2 Nov, 1856 - 11 Sep. 1941 |
| Eliza | 30 Jan, 1859 - 12 May, 1889 |
| Annie | 19 July, 1861 - 18 Oct, 1921 |
| Charles | 6 October, 1868 - 10 June, 1908 |
| Helen Dorothea | 5 August, 1881 - 3 January, 1965 |
Minnie
[RWeb] provides birth and death dates This photo was likely taken in 1869: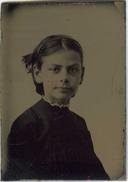 Eliza
Eliza's birth notice is listed in the 24 July, 1861 issue of the Racine Weekly Advocate; her obituary indicates cause of death as "congestion of the lungs", and that she resided at 1165 13th St (Racine Daily Journal, 21 May, 1889, indicating that death was the previous day). Date of death is confused - May 12, 21, 30 are all listed in various records. Her gravestone indicates 20 May, 1889. This photo of Eliza was taken in 1869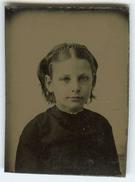 Anne
This photo of Anne was likely taken in 1869: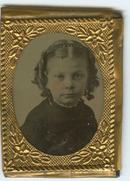 [RWeb] indicates Anne was born 19 July, 1861, death 18 Oct, 1921, and was a school teacher
Charles
After George I's death, [Port92] indicates that Charles and George II managed Racine Basket.
In 1892, Charles was a witness signatory to George II's patent application #496,197.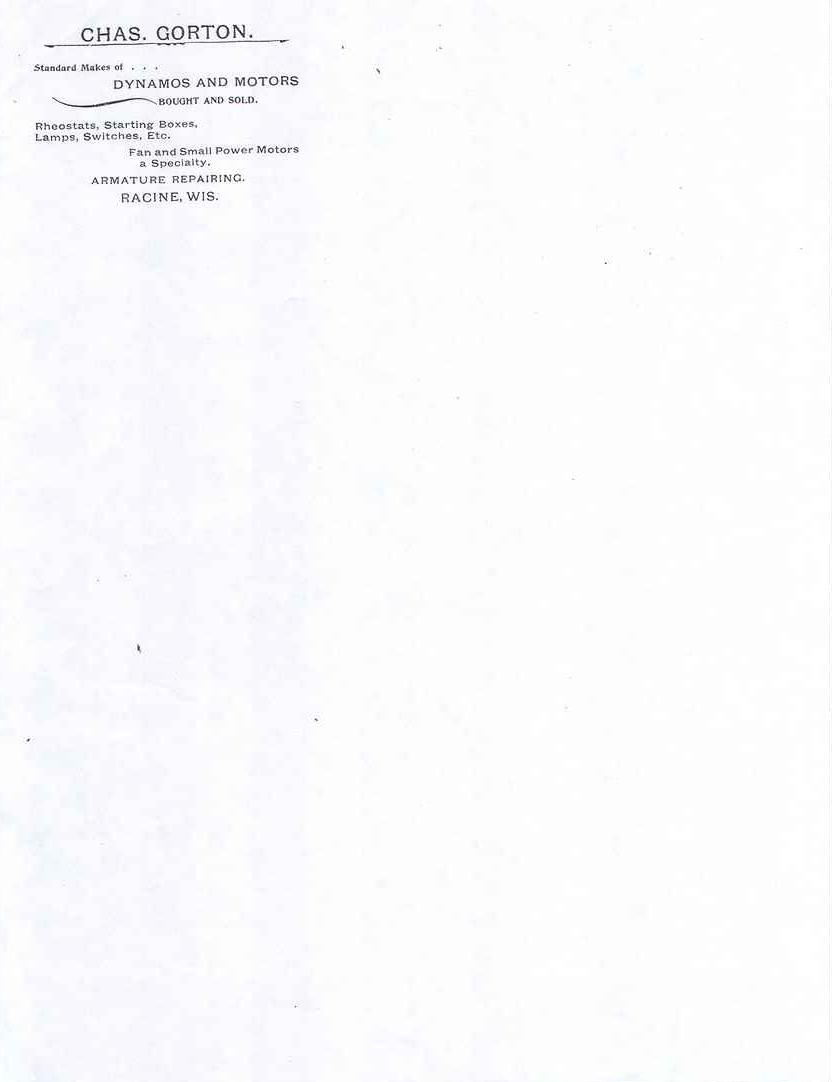 The above sheet of stationary was found in one of the business ledgers (pre-1900) of Gorton Machine Co.
Oral family history (comments by George Gorton III) has it that 'his uncle Charlie died of syphyllis in California.' Another family member (Fran Buffham) had independently placed Charles' date and place of death as 10 June, 1908 in Pomona, California, probably married to Mary Eager.
This note indicates Charles married Mary Eager (no children).
Helen Dorothea
Caption: "Helen D. Gorton with Mom's beaver hat" Helen was the first librarian of the uptown branch of the Racine public library.
Misc. photos
| | |
| --- | --- |
| | |
| | A (slightly cropped) version in black and white of the above photo. |

A cropped, much higher resolution of the black & white version, showing just the people: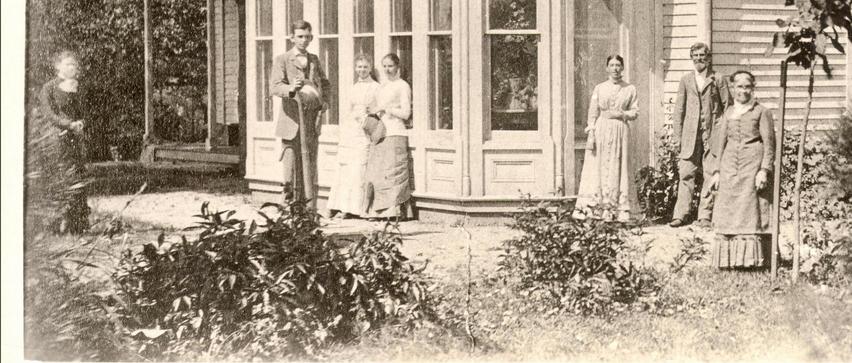 From left to right: Minnie, George II, Anne & Eliza (unknown order), Lizzie, George I, Eliza Buffham. On the assumption that George II is a young teen in this picture, that would date this photo to the late 1870s, or early 1880s.





Copyright, 2004 - 2015 Richard Gorton - rcgorton@verizon.net
Please contact me if you wish to use images or content herein